Centrifugal Domestic Monoblock Pump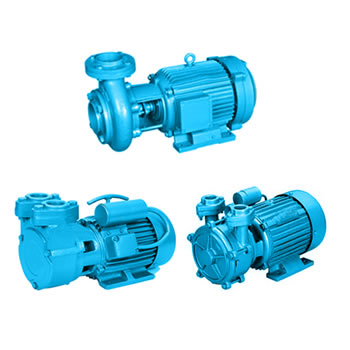 High operating efficiency resulting in lower power consumption.
Dynamically balanced rotor for longer trouble-free life of the pump.
Dynamically balanced impeller for vibration-free operation and long life of the bearings.
Rotating parts are dynamically balanced to ensure minimum noise and vibration.
"A" Class insulation and low temperature for trouble-free operation in wide voltage bends.
Grease-lubricated anti-friction ball bearings of "SKF" brand are fitted at both ends to withstand radial and axial loads.
Single shaft for motor and pump ensures good mechanical strength and higher efficiency.
Lawns and gardens
Car washing
Hotel and hospitals
Community water supply
Domestic water
Meterial Construction Not Available
Product Data Not Available